I AM PROUD TO INTRODUCE MY DOG TRAINING AND INSTRUCTION PROGRAM BEGINNING SPRING 2021.
"My obedience training program consist of teaching dogs the 5 basic commandS.....SIT, DOWN, HEEL, COME, STAY / WAIT. In addition, I find loose leash walking, leave it / drop it, jumping up on people and counter surfing continue to be difficult behaviors for many dog owners to overcome, so I like to add these lessons into my basic training program if a dog is enrolled in a long enough training package.
My program encourages you along with your dog to participate in group and one on one sessions, highlighting the skills your dog has acquired while in training. I highly encourage dog owners to take advantage of this opportunity because their dog will default to unwanted behaviors if their owners failure to learn the proper techniques.
In addition, to teaching dog owners proper techniques, it's equally important to try to teach dog owners to recognize their dogs body language whenever their dog begins to become distracted.
Speaking of "distracted"
I have a series of what I call "Alphabet Soup" training techniques that I believe are the foundation of positive dog training results.

First, there are the 3 D's.....Distance, Distraction and Duration. I believe one or any combination of the "3 D's" can impede a dog's ability to learn. I go into great debth trying to impress upon dog owners, the importance of the "3 D's" .
Second, in the list of "Alphabet Soup" techniques would be the "ABT's" . The "ABT's" is an acronym for "ALWAYS BE TRAINING". Once again, failure for any of my clients to understand the importance of the fundamentals of the "ABT's will undoubtedly negatively affect their dogs progress during it's training age.
Third, and perhaps the most important in the list of my "Alphabet Soup" training techniques would be practicing the "ABC's". The "ABC's" is also an acronym for "ALWAYS BE CONSISTENT".
There's more to training techniques than understanding the "Alphabet Soup" group of techniques. My weekend sessions with all of you incorporate these techniques with the physical awareness of a dog handlers body language as well as the physical mechanics that become the foundation to all training.
In my view, the younger the better for the quickest, most effective, positive training results. That doesn't mean we can't achieve positive results with an older dog, it just takes longer to get there. Dog owners need to understand their dog is ALWAYS LEARNING which means at any given moment, their dog can be learning good habits or bad habits......... Some owners may deem some unwanted behaviors as minor and acceptable, and in many cases, the owners may not even recognize minor unwanted behaviors. Unfortunately, dogs interpret condoned unwanted behaviors as acceptable behaviors. Dogs owners can and usually do contribute to many if not all of the unwanted behaviors most owners feel are unacceptable.
We need to be flexible enough to address unique issues with some dogs, dog owners and dog trainers while having a consistent and understandable program providing positive, long term results. My Plan focuses on the common characteristics of dog training, owner education and awareness.
In my view, historically there are 4 common methods of training.
1. The "NO TRAINING" method.
2. The "THE HAND ME DOWN" method.
3. The "CORRECTION & DISCIPLINE." method.
4. The "POSITIVE REINFOREMENT" method.
MY PLAN
My method utilizes a "FIFTH" Method Of Training. While the foundation of it may not be completely unique, I believe the degree of detail that I take it to, is.
I call My Plan,
"POSITIVE REINFORCEMENT, supported by DOG PSYCHOLOGY AND KIND BEHAVIORAL MODIFICATION".
Whenever possible, My Plan focuses on teaching the dog owner as well as their dog…. I believe most dogs learn bad, unwanted behaviors, sometimes intentionally but most often they are accidentally taught. I feel bad behaviors in dogs are usually fueled by their environment and in many instances owners don't realize the things they are doing or not doing, might be the reasons for their dog's unwanted behaviors. Dogs learn best when they are trained with consistency and without unwanted distractions.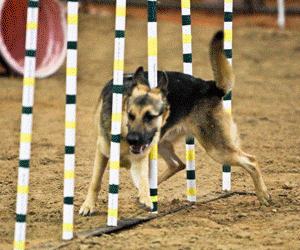 NOTE: I do provide custom, advanced and title training. Aggression training is also available, but must be evaluated on a one on one basis.
(DO NOT CONFUSE CUSTOM, ADVANCED & TITLE TRAINING WITH BASIC OBEDIENCE TRAINING)
Interesting Link: https://www.akc.org/expert-advice/training/basic-training/basic-obedience-training-for-your-dog/
MICHAEL R. ENEA